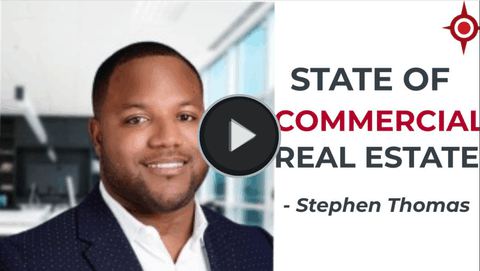 Current pandemic has clouded the outlook for commercial real estate, given the advent of trends such as the decline in demand for traditional brick-and-mortar retail in favor of e-commerce, or for offices as work-from-home policies gain traction.
Stephen Thomas, CEO of Halo Advisory talks about impact of COVID on Commercial Real Estate and explains importance of innovations and repositioning to scale business.
Stephen also shares insights on state of Toronto office buildings and impact of restructuring for new health and safety regulations. The far-reaching COVID related impact on our work lives is the increase in remote work and the growing popularity of hybrid models of working and it's here to stay.
To watch interview with other local business leaders, subscribe to our youtube Channel
Here's some of the topics discussed in this video:
COVID impact on workforce and office space

Importance of restructuring and repositioning

Office space re-configurations - health and safety

....many more...
If you need information or would like just a discussion around this topic, send me a email or a note below, let's discuss.
Schedule time for quick discussion here